Tyler's Latest book!
There are many books about overcoming obstacles, but this quintessential story of victory over limitations is unique. How many doctors have cerebral palsy? Not many. Yet this disability was part of the Great Physician's plan for Tyler Sexton. Because of it, Tyler has become a role model for others facing adversity, including his patients. He has also become a humble healer who uses his heart and faith along with his intellect and training to help kids and give them hope. Tyler's story has been featured on ABC's 20/20 and was the basis for many episodes of ABC's new show The Good Doctor.
Helping others overcome adversity!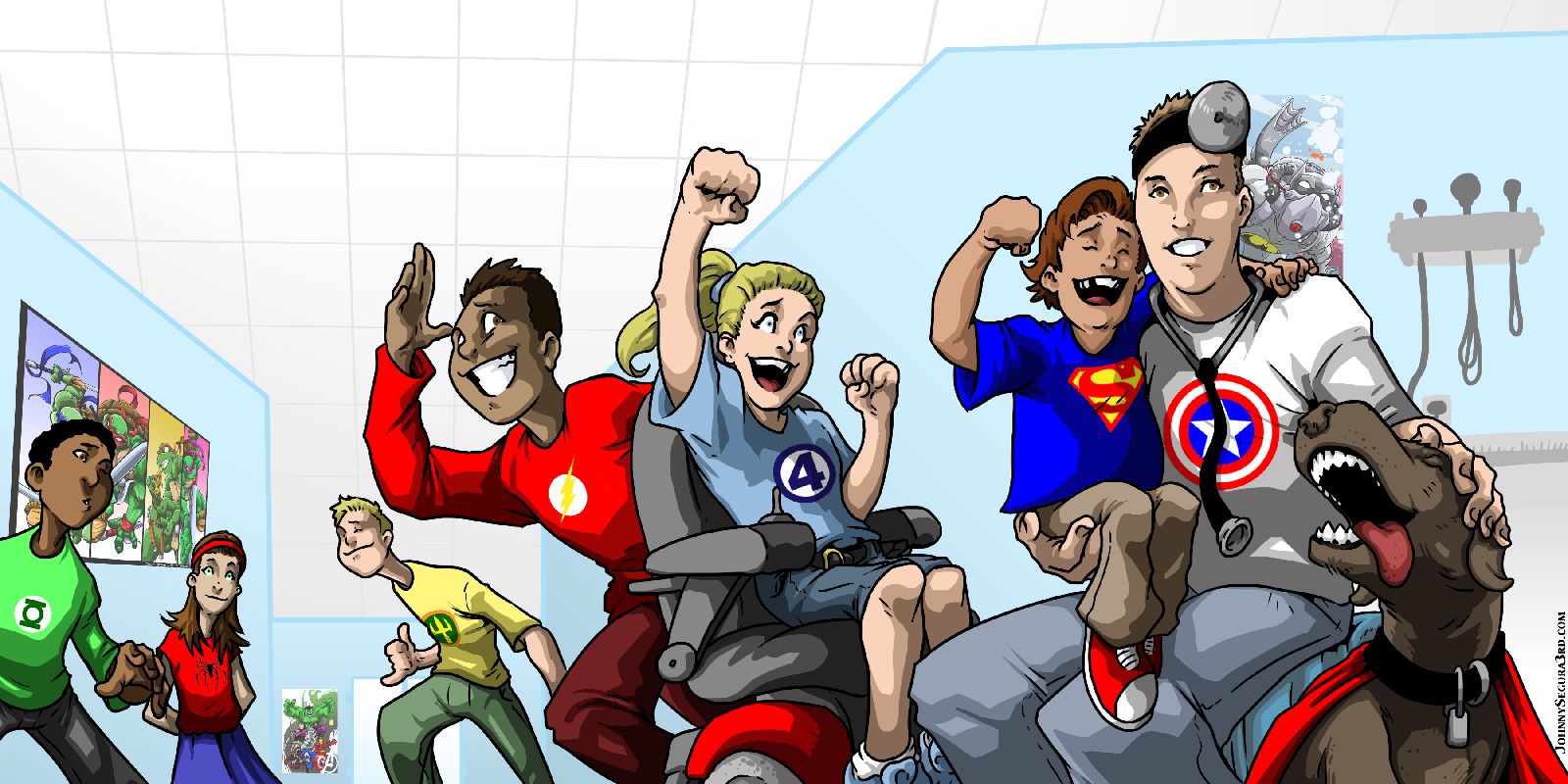 Dr. Tyler Sexton is a remarkable young man with a passion for life, a dedication to helping others, and a profound faith in God that has enabled him to triumph in the face of tragedy. His inspiring story will help encourage others to face adversity with hope and determination, and an expectation of victory and joy.
Tyler earned his medical degree from the University of Sint Eustatius School of Medicine specializing in pediatrics and hyperbaric medicine. He completed his pediatric residency at the University of South Alabama.
Since 2003, Dr. Sexton has been an international motivational speaker. Tyler has spoken hundreds of times raising awareness about overcoming adversity for the disabled. He has been featured in numerous books, articles and radio/television broadcasts around the country. Some of these programs include ABC's 20/20, 700 Club, The God Squad, Hour of Power, The Helpline and Focus on the Family. His goal is to impact people by instilling in them an attitude of achievement regardless of the disability or situation. He strives to be a doctor who gives hope to patients instead of worst case scenarios.
Tyler has spoken at youth rallies, church groups, high schools and universities and is ready to speak with you today. Tyler and his mother, Lisa Sexton, have written a book through the use of journals throughout the past 20+ years entitled "God Bless These Little Legs."
About Tyler
Tyler began overcoming boundaries that were placed on him by others at a very young age. At 4 years old, his mother was told that Tyler would have to be placed in a special school, because public schools at the time did not have enough resources for a special needs child. After much seeking and prayer, Tyler began preschool much to everyone's disbelief. As Tyler approached the age of 16, the only thing he could think of was getting his drivers license. It's difficult for many to imagine a young man who has difficulty walking, being able to drive a car. But in Tyler style, on his sixteenth birthday he took and passed his driving test.
Tyler's goals and aspirations continued to grow as he did. After being told at a young age that he would never scuba dive, Tyler has become a Dive Master and Dive Control Specialist, two of the highest qualifications in the realm of scuba diving. And while there is only a handful of physicians with Cerebral Palsy, Tyler was determined to become a doctor. After six and half grueling years, in June 2011 Tyler became a physician.
These achievements have not come without a price; Tyler has endured many painful operations and therapy, challenges, setbacks and disappointments. Yet, by the grace of God, he has persevered, and has triumphed. He doesn't consider himself to have a handicap-- just a condition. He shows with words and with his life, that God can use his condition to bring glory to Him. Tyler testifies to his own faith in Christ, and inspires everyone who hears him.
Media
Below you will find all of the different media outlets Tyler and Lisa have been featured on. It has been a tremendous blessing meeting so many people, and using many different venues to share the good news of God's love in our lives.
Tyler Sexton featured on ABC's 20/20
Tyler Sexton MD Intro Video